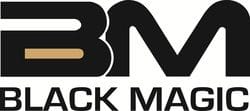 ~ A step ahead in tanning technology ~
​Developed for professional spray tanners, Black Magic spray tan products are fast drying, non sticky and odourless. You can have the perfect colour in 2 hours no matter what skin type you have.
Black Magic contains a rich blend of ingredients including Green Tea and Aloe Vera to nourish and invigorate the skin. Furthermore, this product is paraben and toxin free, making it the best tanning solution on the market in our opinion.
Contact us today for more information!
Gallery